Unique wellness hotel with restaurant in the heart of the historical center of Třeboň
Využívání souborů cookie
Cookie je krátký textový soubor, který navštívená webová stránka odešle do prohlížeče...
Soubory cookie slouží k celé řadě účelů. Používáme je například k ukládání vašich nastavení nebo ke sledování počtu návštěvníků na stránce.
Po udělení souhlasu budou využívány takzvané sledovací cookies. Bez udělení souhlasu budou využívány pouze technické cookies.
Změna souhlasu
Nabídku pro opětovné udělení/odebrání souhlasu s využíváním cookies vyvoláte vymazáním cookies ve vašem prohlížeči a znovunačtením stránky.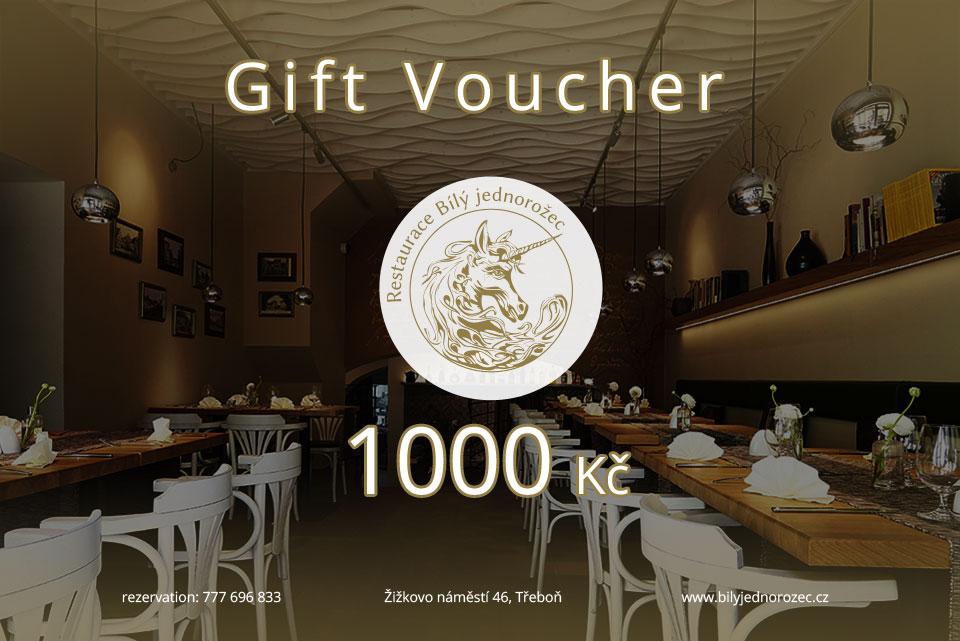 You can buy gift vouchers worth 500 CZK and 1000 CZK in the restaurant.
Ask your waiter or at the reception.
Restaurant menu is based on traditional Czech and fish cuisine but it is conceived neatly, elegant, lightweight and most importantly very tasty. Those who prefer interesting meals without meat also won't be disappointed.
Our credo is freshness and maximum use of local and farm products. Besides basic products which is supplied from local dairy farm Mláka and trout farm Mlýny, all ingredients are produced by ourselves.