Accommodation with breakfast in a unique hotel in the center of a town
Unique accommodation in Třeboň - this is the hotel Bílý jednorožec
Hotel Bílý jednorožec offers accommodation at the very heart of the town of Třeboň,
in a classical building located conveniently in the pedestrian district, at the crossroads of several major tourist sites.
The entrance to the chateau is just to the opposite of us and we are only 100m from the picturesque Třeboň square, and also a short walk from the banks of the Svět lake (200m).
We are also right next door to the historical area of the Czech brewery Bohemia Regent.

We offer comfortable accommodation with rich breakfasts in a family hotel.

We offer accommodation in any of our 9 air-conditioned bedrooms, 2 family apartments, and 1 luxurious apartment.
We pride ourselves in ensuring that the rooms are clean, cosy, but also spacious and tastefully furnished. All of them are en suite and equipped with a television, refrigerator, desk, and WIFI.
Rich breakfasts are served in our restaurant and breakfast via room service is also available.
There is a cozy Czech Lazebna with wellness, spa treatments (massages, baths, sauna, etc), and a special saltwater pool
with Dead Sea Water called Magic floating. We can also offer gift vouchers for massages and wellness stays in Třeboň.
We are looking forward your visit and we will do anything for you to truly enjoy
your stay in hotel Bílý jednorožec, and we hope to have you come again!

STANDART DOUBLE/TWIN
comfortable double rooms, ideal for relaxing for two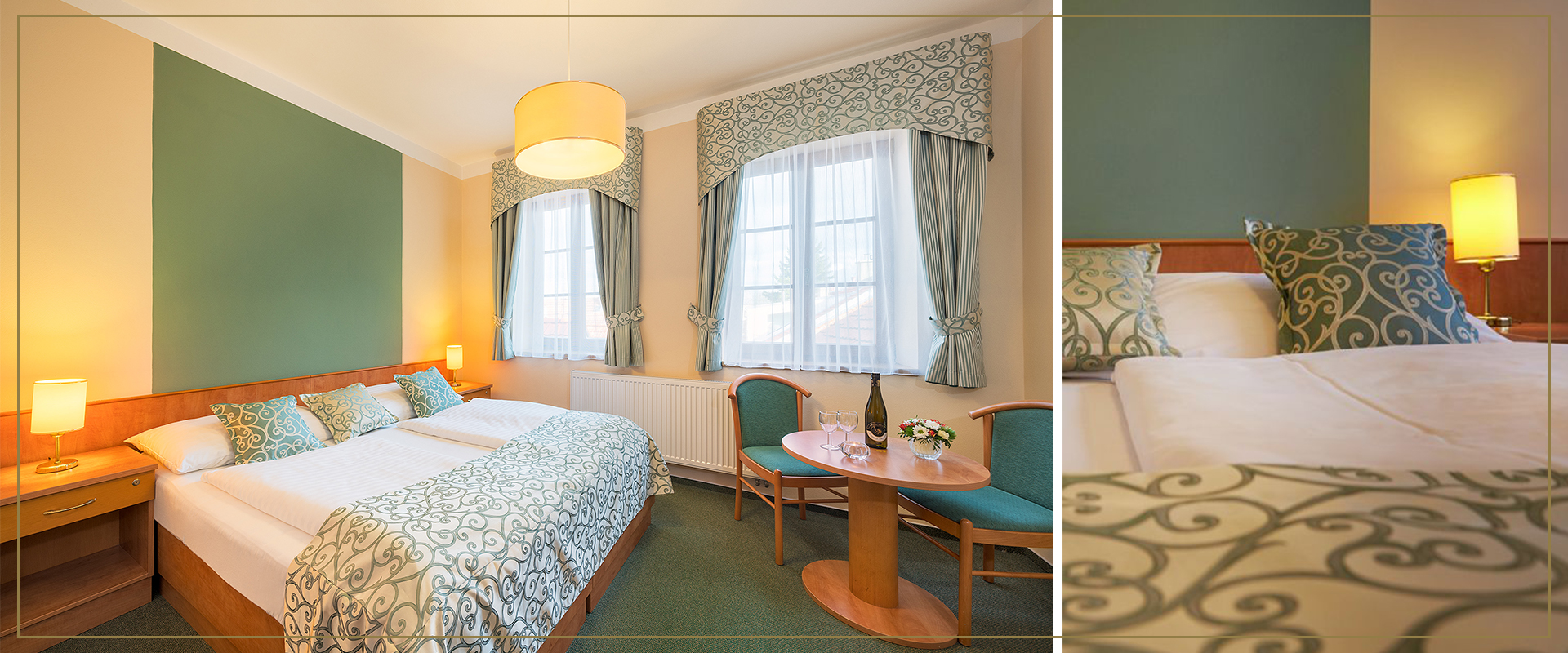 JUNIOR SUITES FOR 2-4 PERSONS
ideal for families with children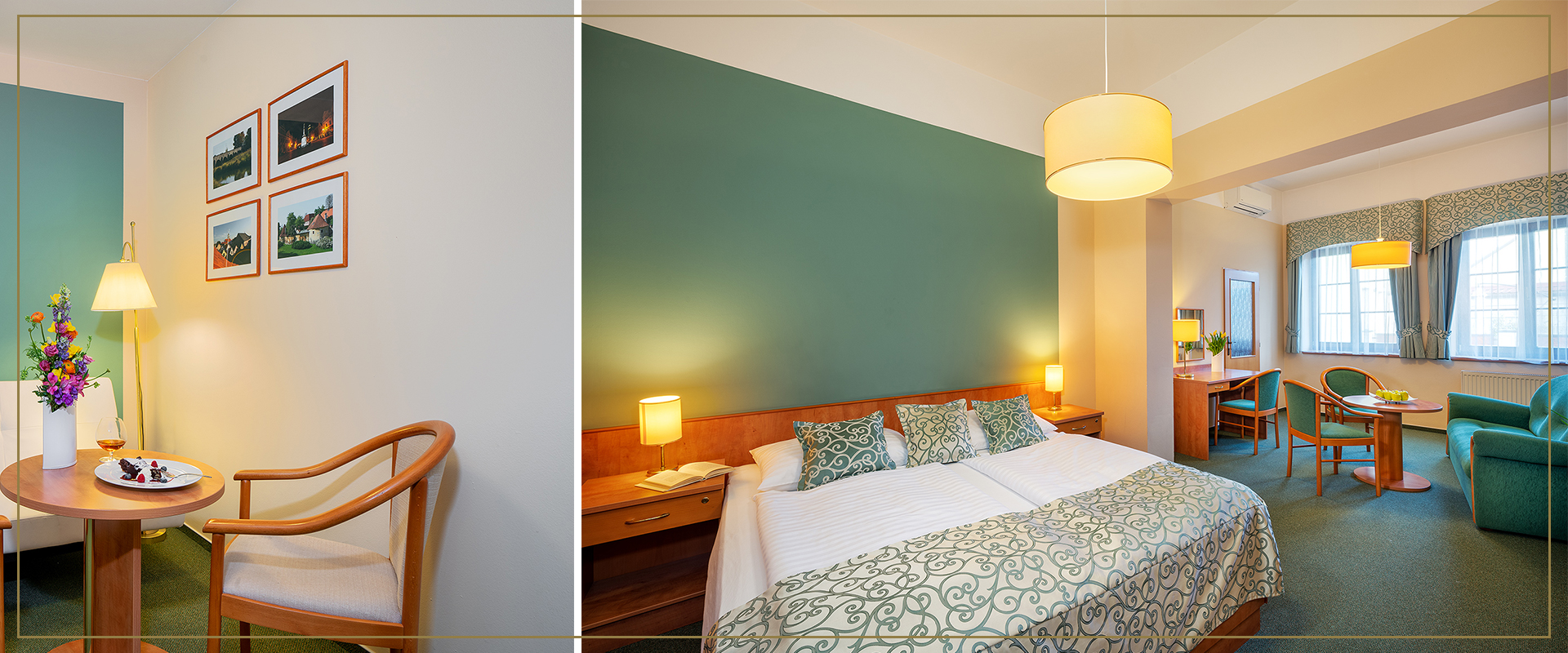 MAISONETTE APARTMENT FOR 2-4 PERSONS
enjoy the privacy of a beautiful and sunny maisonette for two people or the whole family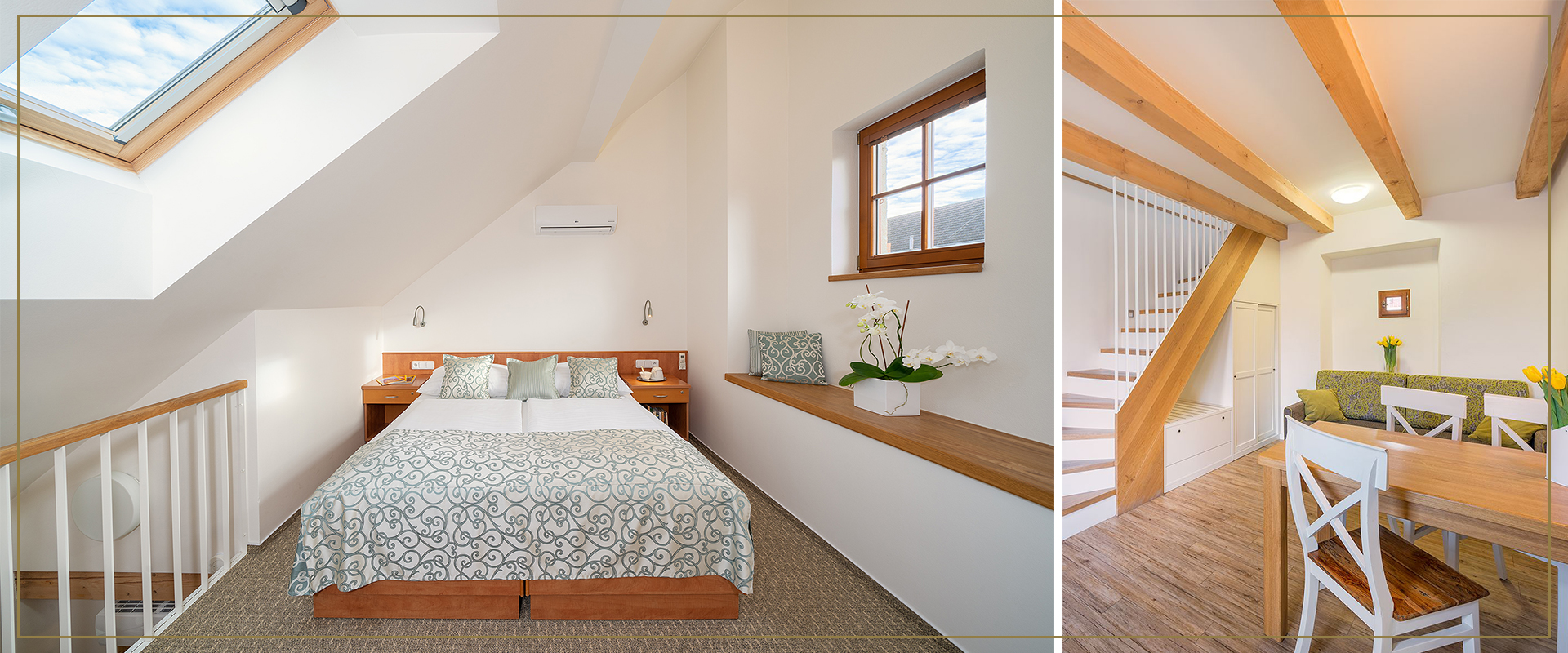 LUXURIOUS APARTMENT FOR 2-6 PERSONS
relax in a luxury apartment for two to six people, with jacuzzi and terrace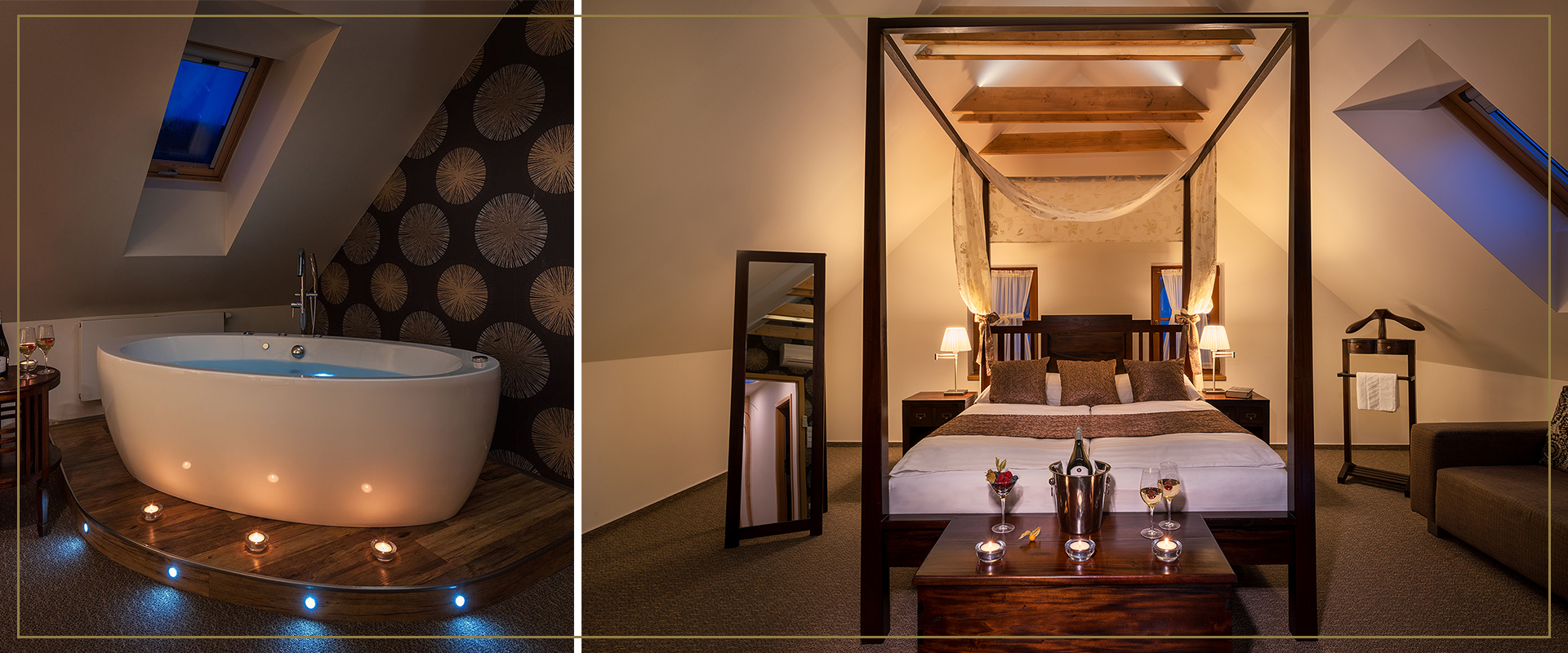 You can start your morning with a good breakfast
Breakfast is served in the restaurant from 7:30 a.m. to 10 a.m. in the form of cold plates.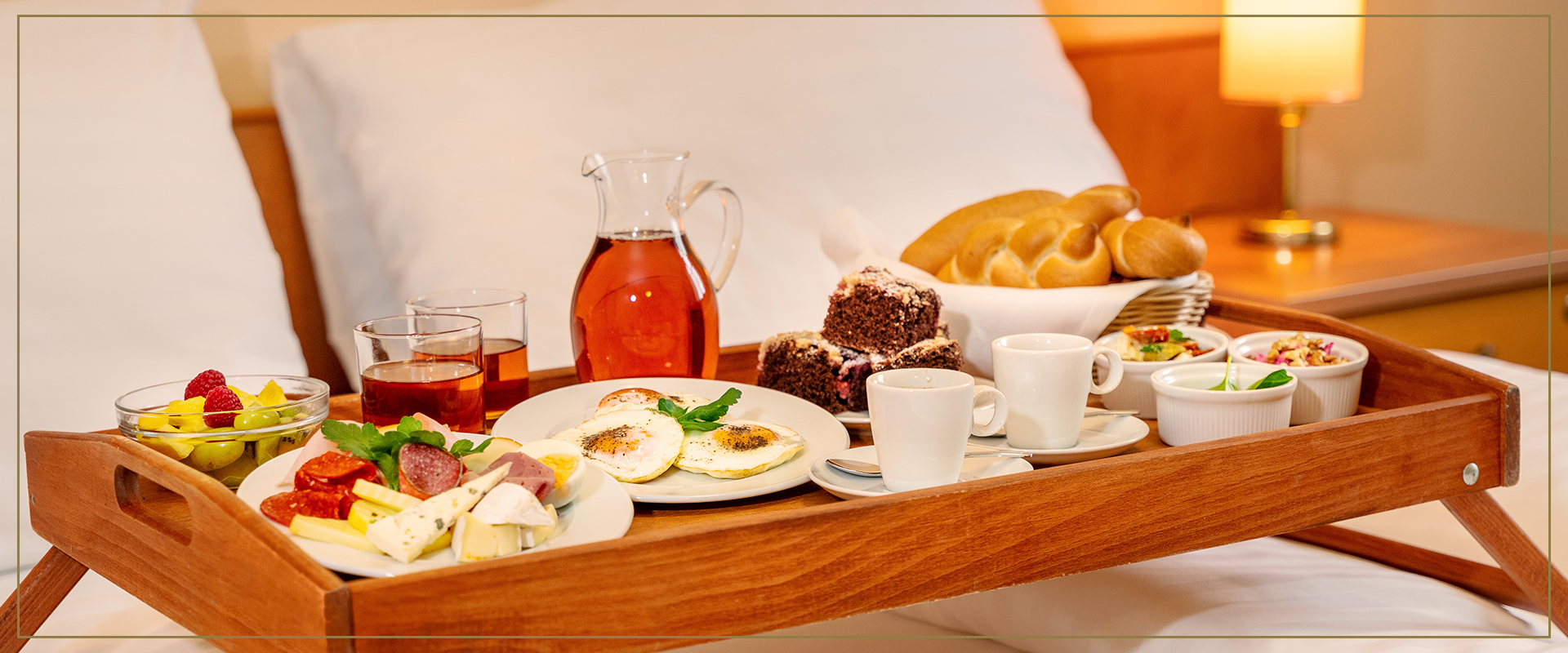 Check-in: Check in is from 2 p.m. to 8 p.m., after 8 p.m. exceptionally after a call agreement
Check-out: Check out is by 11 a.m.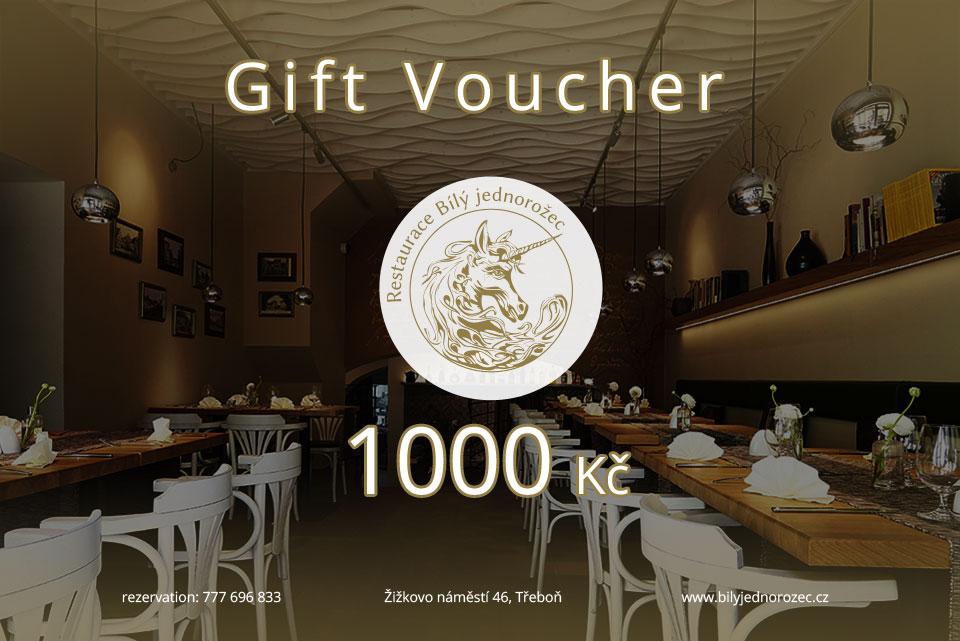 You can buy gift vouchers worth 500 CZK and 1000 CZK in the restaurant.
Ask your waiter or at the reception.
Restaurant menu is based on traditional Czech and fish cuisine but it is conceived neatly, elegant, lightweight and most importantly very tasty. Those who prefer interesting meals without meat also won't be disappointed.
Our credo is freshness and maximum use of local and farm products. Besides basic products which is supplied from local dairy farm Mláka and trout farm Mlýny, all ingredients are produced by ourselves.