Contact
Address:
Hotel and Spa Wellness Bílý jednorožec
Žizkovo nám. 46
379 01 Třeboň
GPS: 49°0`9.808"N, 14°46`16.52"E
Phone:
724 065 785 – hotel and spa reception (8am – 8pm)
777 696 833 – restaurant (11am – 10pm)

E-mail: recepce@bilyjednorozec.cz
Web: www.bilyjednorozec.cz
---


Operator: Bílý jednorožec v Třeboni, s.r.o., se sídlem Krajanská 362, 149 00 Praha - Újezd u Průhonic, zapsaná v OR vedeném Městským soudem v Praze, oddíl C, vložka 268348, IČO: 05657008, DIČ: CZ05657008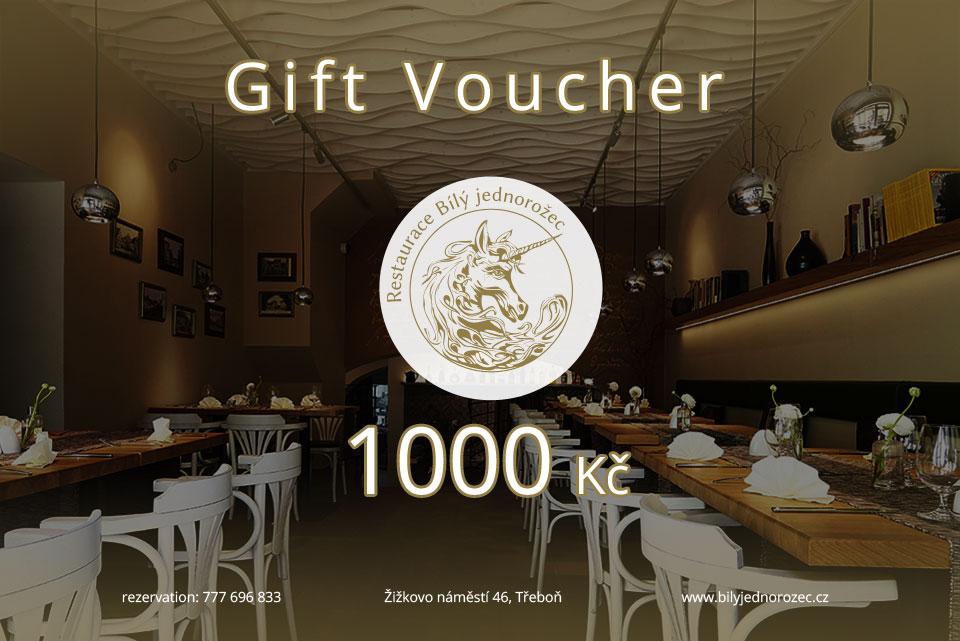 You can buy gift vouchers worth 500 CZK and 1000 CZK in the restaurant.
Ask your waiter or at the reception.
Restaurant menu is based on traditional Czech and fish cuisine but it is conceived neatly, elegant, lightweight and most importantly very tasty. Those who prefer interesting meals without meat also won't be disappointed.
Our credo is freshness and maximum use of local and farm products. Besides basic products which is supplied from local dairy farm Mláka and trout farm Mlýny, all ingredients are produced by ourselves.